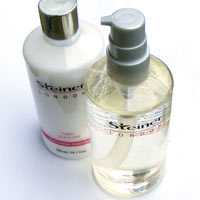 For the last two or three weeks I have needed a haircut - badly! I am very disorganised when it comes to arranging to have my hair cut, there are always lots of other things to do instead ... anyway, Wednesday was the absolute pits, I couldn't make it do anything nice, it looked so bad, I finally rang my stylist and made an appointment, she can't fit me in til Monday afternoon.
If you're fond of orangutans, you've probably seen some very extreme looking hair on some of them; imagine that on a middle-aged brunette female and you're pretty much getting the look that I was going with for most of the past month!
Most of the time it doesn't matter if my hair looks bad, I work alone in my home studio, there's me and the dog most the time (she loves me no matter what), my tortoise when it's sunny (he pretty much doesn't notice) and my husband joins us in the evenings (ditto! bless him!) But I have to face my customers on my market stall on Saturday, oh well, never mind, hopefully they won't notice me; they'll be too busy looking at my jewellery.
However, the shampoo and conditioner I got from
Elemis
(the brand name is Steiner) has worked absolute magic this morning, for some reason my hair has gone right ... that's weird isn't it??! I'm sure I didn't do anything different with hairdryer, in fact I wasn't hopeful at all as the shampoo made my hair feel like it was being stripped (like the Little Satsuma stuff did) and I just hoped that the conditioner would be able to fix that and whether it's the combination of the two or what, I don't care - I'm having my first good hair day for weeks and it feels great!
Now I'm wondering whether to cancel my appointment ... nah! Better not push it :-)